ownCloud 6 has been released.
ownCloud is a Free Software/Open Source Web application that can be used to provide a near-complete Cloud data storage and management services. Initial development was started by Frank Karlitschek in early 2010 and it has since blossomed into a powerful Web application that can be self-hosted on any server. It is released under the GNU Affero General Public License v3 (AGPLv3).
Version 6 comes with a host of new features and the usual set of bugfixes. Top among the new features is ownCloud Documents, an app that allows collaborative editing of documents. Other new features are support for file previews, conflict handling, and ability to recover files that have been deleted by accident.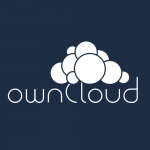 Here are some important points from the release announcement:
Quality. ownCloud is a very fast moving project so it is super important to balance innovative new features with rock solid stability. The ownCloud community introduced several important techniques to improve the quality. As a result we fixed a huge amount of bugs in this release. Also some very old and annoying issues are finally gone. I think this is very important for a lot of users. We will release a series of bugfix releases for in the next few month to iron out the last remaining issues. This is a big step forward.
Performance. The performance of ownCloud 6 improved significantly over older versions. The overall file-handling is faster and more optimized. In some areas, like the mounting of SFTP, CIFS or Dropbox servers, the performance improved over 10x. This is great for people who run their ownCloud server on a small device like a Raspberry Pi or on a big cluster to serve hundred thousands of users.
Innovation It was always to goal of ownCloud to deliver innovative features to our users and to be the innovation leader in our space. I don't want to repeat my previous blog posts where I announced the great new features of version 6. Just look at my posts here. http://blog.karlitschek.de/2013/10/introducing-owncloud-6.html and http://blog.karlitschek.de/2013/10/welcome-owncloud-documents.html
But I have to say that I'm especially proud about what we did with ownCloud Documents. This is a feature that doesn't exist anywhere else. Other collaborative editing solutions are 1.) proprietary or 2.) don't run on your own hardware or 3.) don't work on top of normal files that you can also sync and share or 4.) a combination of all of this. I belief that this features is super important for the future and the huge response we got from users clearly show that I'm not alone here. This is only the first version of this feature of course. We will keep on improving and polishing it in the future.
You may read the complete release announcement here and read the detailed list of features here.