Virtual reality has infinite possibilities. It's the kind of technology that can be embraced by just about any industry in the world. We've already seen the widespread adoption of VR in the travel, tourism, healthcare, automotive, retail and online gambling spaces. And here are the reasons why that adoption is taking place.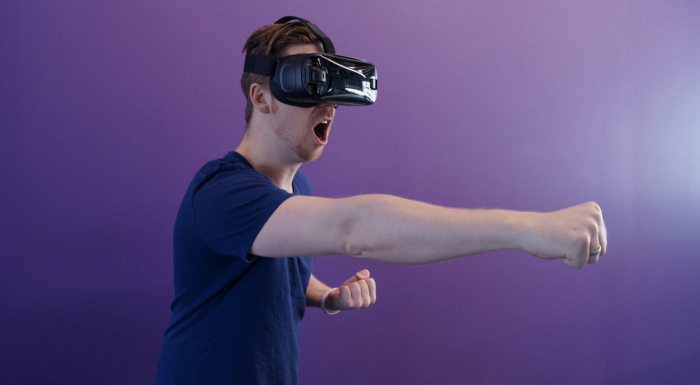 1. Window Shopping for Couch Potatoes
VR provides brands with the opportunity to showcase their products and services without potential clients having to do much more than pull on a headset and click a few tabs. It's window shopping for couch potatoes. Thanks to hardware like Oculus Rift and Google Daydream – and some juiced up fibre – you and I can experience the sleek lines and awesome power of the latest model sports coupe, seriously quick superbike and oh so elite and elegant super yacht.
2. Top Travel in PJs
We can get up close and personal with the most remote and visually awesome natural attractions on planet Earth… while sitting in our striped jammies in bed. If you live in some Trumpian sh*t hole far away, you can even benefit from the keen eye of top surgeons tracking surgeries from some Utopian paradise half way across the world. In short, virtual reality has transformed the wide world into an always accessible shared micro-verse.
3. VR Entertainment: The King of Cash  
As we all know, entertainment is where the money lies and gaming and gambling are the big dollar honey pots. Even before the explosive, immersive and animated delight of VR gaming went mainstream, online casino games and sports betting were the undisputed kings of cash. Now with the 'as close to dammit' real-life experience of virtual reality in the mix, the global spend on VR gaming is tipped to reach $600 billion by 2021.
4. VR Video Games vs Online Casino Games
The big question is – how does the ubiquitous VR online casino and its slots, roulettes and table games compete with the sophisticated VR video games that have zillions of millennials in their thrall? Think 'Beat Sabre', 'Doom VFR' and 'Star Trek: Bridge Crew' and then think 'Max Quest: Wrath of Ra' or 'Necromancer' slot from Betsoft and EvoPlay respectively… and which titles do you think enjoy mass appeal?
Well, if you'd picked VR VG over VR slots, you'd get a pat on the back, so how do online casinos that offer VR gaming get a slice of that big fat multi-billion-dollar pie?
5. VR Gambling Emulating Las Vegas
Before we debate the kind of interventions required by online casino operators to stay relevant in this heady time of augmented and virtual reality, let's have a quick recap of what a VR online casino experience is really like. At the best VR online casino sites, you'll have a problem distinguishing the virtual experience from the real experience that's defined Las Vegas for more than 100 years.
6. Slots and Showgirls
With a little help from your headset, you'll be able to saunter into the casino lobby, get an eyeful of the curvaceous showgirls wiggling their special bits and head for a high stakes table or brightly blinking slot machine for a session of real money gambling. You can chat to the no-nonsense croupier in real time and take a seat next to a life size fellow player who, in the vacuous space far beyond, represents another real player with wrap-around glass sitting somewhere enjoying the same flips, flops, hits and splits as you are!
7. Wade In to Wonderful and Enjoy Genuine Dollar Wins  
You can wink, chat, bluff and bluster as you would at the WSOP, where Texas Hold'em is always the main event. When you've had your fill of anteing up, watching as the roulette wheel spins and spins and waiting for the reels to stop, stand and deliver genuine dollar wins, there's so much more to see and do.
You can head directly for the elevator, enter into its plush surrounds and press the little button on the console. You'll whizz right up to the top floor of an impossibly high-rise building at an impossible high speed and enjoy sweeping 360-degree views of a futuristic city slumbering way below… now that's pretty awesome. Synch you real sips with your virtual exploration and you can drink scotch, martini or tequila at the bar and keep a roving eye out for a prospective conquest avatar who literally spans both worlds!
'Where To' When an Emulated Vegas Won't Do?
Let's face it, that's a pretty impressive experience that's on a par with video gaming but with one crucial difference; there are authentic dollar bills up for grabs. The problem is that the virtual online casino experience is really an emulation of what happens at brick-and-mortar gambling joints, so where to in the future?
The answer is creativity. Instead of emulating what's already there, it's time to think right out of the box. VR afterall means no real-life limits or constraints. There's no law that says gaming and gambling can only happen in a casino that looks, sounds and feels like a casino. The next great leap is to offer a completely unique experience that combines themes, adventures, unique locations and destinations with mainstream casino gaming activities. What's stopping operators from offering VR blackjack under the sea, VR roulette in the maelstrom of a volcano or tornado or VR stud poker on Pluto?
This article has been published in accordance with LinuxBSDos.com's disclosure policy.