Fullscreen applications launchers are my favorite kind of application menus, of which there are several to choose from on the K Desktop Environment, or KDE.
On KDE 4, available options are the Takeoff Launcher, Simple Welcome, and Homerun.
On KDE 5, there's a fullscreen launcher that is, by my assessment, much better than those. It's called Application Dashboard. If you're running a KDE 5 desktop, it's already available to you. No need to install any application. Just search for and add a widget that goes by the same name.
It's interface is an example of what it means for a graphical interface to not get in your way, while putting every aspect of its features within easy reach. The interface is made up of three vertical columns. To the right are the application categories, while the middle column shows entries in the application categories, which are revealed on mouseover. The column to the left is for your favorite applications, and includes the power options.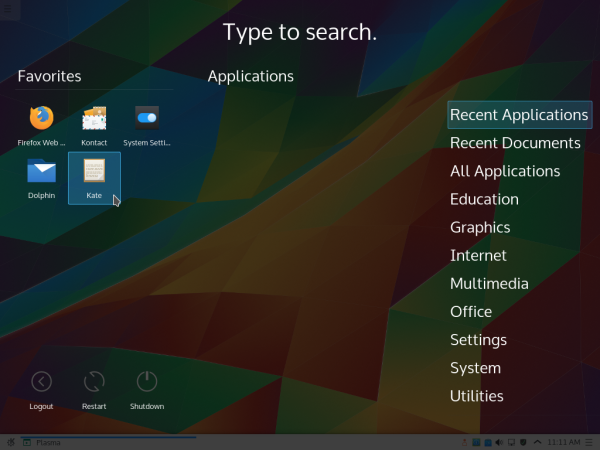 This image shows the same interface with the All Applications category in focus.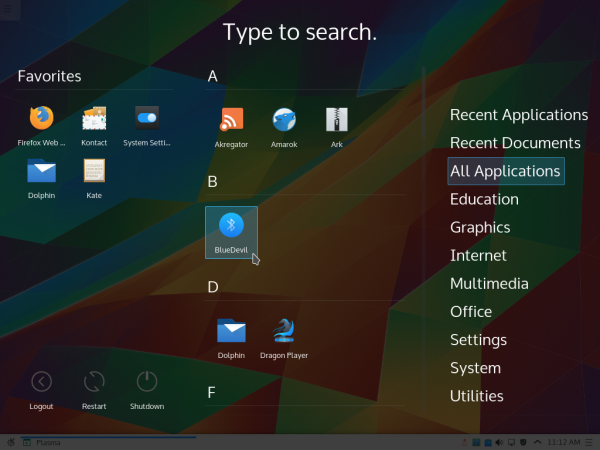 The screenshots in this article were taken from an installation of Kubuntu 15.10 beta 1, and this particular image shows the entries in the Internet application category.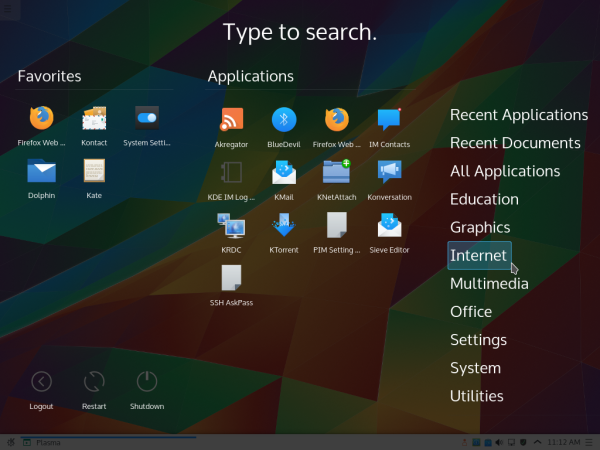 From the context menu, you can add applications from the launcher to the desktop, panel and to the favorites column.

The search feature works as expected.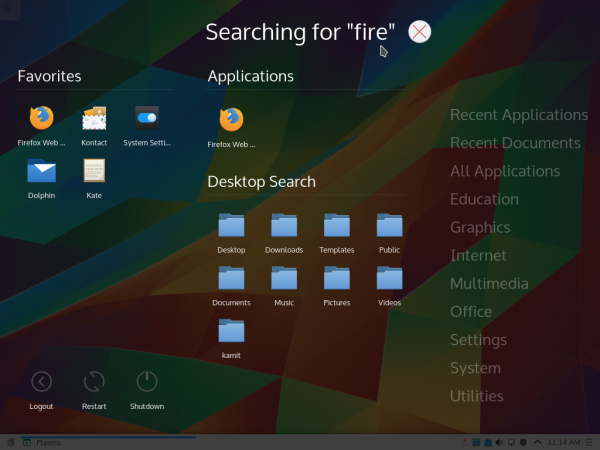 Adding the Application Dashboard to the panel involves the same procedure as adding any other widget. Just search for "application launcher". Double-click to add it.