There's something brewing between Paypal and ProtonMail, a company based in Switzerland that provides secure email services, much like what Lavabit used to do before it was forced out of business by US government policies.
ProtonMail's end-to-end encrypted email service comes with zero metadata storage and self-destructing messages and is protected by the Swiss Federal Data Protection Act (DPA) and the Swiss Federal Data Protection Ordinance (DPO), which keeps it out of reach of US and EU (government) agencies.
So how does a service like that get a Swiss company into trouble with Paypal?
Well, ProtonMail is running a crowdfunding campaign via indiegogo, and Paypal just happens to be one avenue of contributing to the campaign. The opening paragraph of a blog post on the company's official blog gives you an idea of what happened:
This morning, we received an email and telephone call from PayPal notifying us that our account has been restricted pending further review. At this time, it is not possible for ProtonMail to receive or send funds through PayPal. No attempt was made by PayPal to contact us before freezing our account, and no notice was given.
Does that smell like what happened to WikiLeaks? Yes, it does. But why? ProtonMail has not leaked any US government secrets. Or is it because ProtonMail's service is too secure for Big Brother? This next quote, from the same source as the first one, sheds some light on why Paypal has blocked the company's access to funds via Paypal's services.
When we pressed the PayPal representative on the phone for further details, he questioned whether ProtonMail is legal and if we have government approval to encrypt emails. We are not sure which government PayPal is referring to, but even the 4th Amendment of the US constitution guarantees …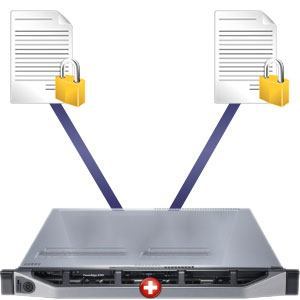 Wow! Government approval to encrypt emails? Is that how far down we've gone, or is that just a preview of how it's going to be down the road? Perhaps a secret directive has gone out to companies like Paypal to deny services to other companies that provide secure communication services that are out of reach of US government agencies. That's just a speculation, but what else can you infer from "he questioned whether ProtonMail is legal and if we have government approval to encrypt emails."