Ready to start creating partitions. This image shows that my computer has about 600 GB of disk space available. To create the first partition, select the free space as shown and click Create.
Note: We are going to create just three partitions. That's all that's needed in order to create a btrfs system. The first two partition will be for /boot and swap, while the third one will be for /, which will be formated with a btrfs filesystem.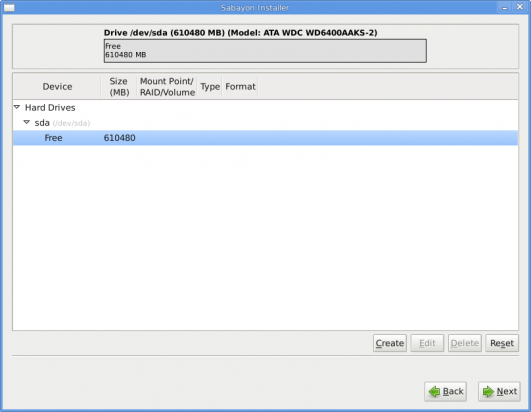 The default option here is Standard Partition, and that is the one we need in order to create our partitions. Create.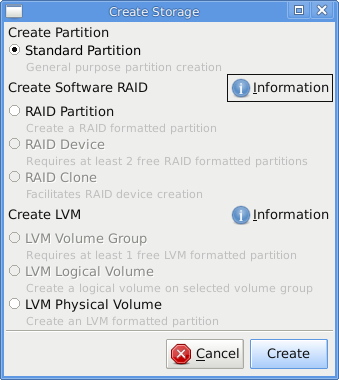 The first partition we are going to create will be for /boot. A size of 500 MB might seem to be too much, but it is the default. Make sure that your options match what's shown on this image and click OK.
Note: It is necessary to create a separate, non-btrfs-formatted partition for /boot because GRUB, the boot loader, is not yet able to boot from a btrfs partition.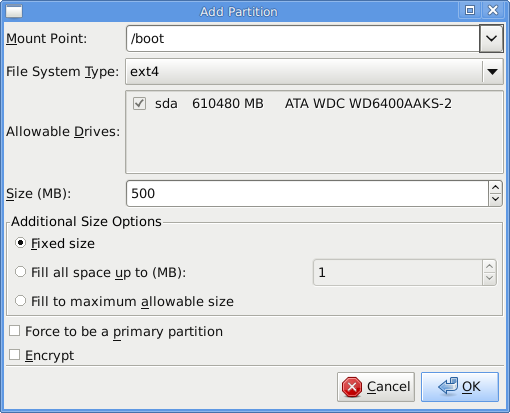 All right! /boot is created. Time to create swap. Select the free space and click Create.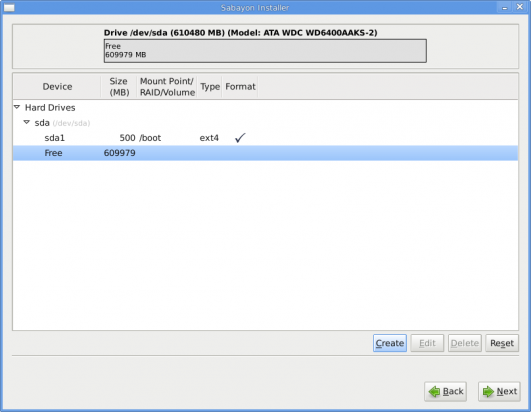 The default option here is the right option. Create.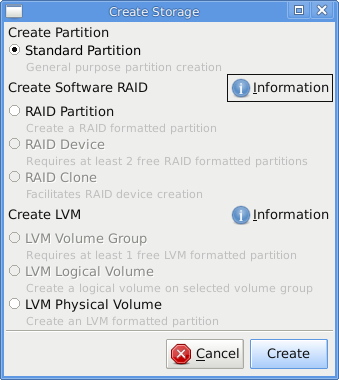 To create the swap, select swap for File System Type. A size of 2000 MB should be enough. There is a good security case to be made for encrypting the swap space, but in my test, the installation failed when swap was encrypted. So you do not have to check Encrypt. click OK when you are satisfied with your selections.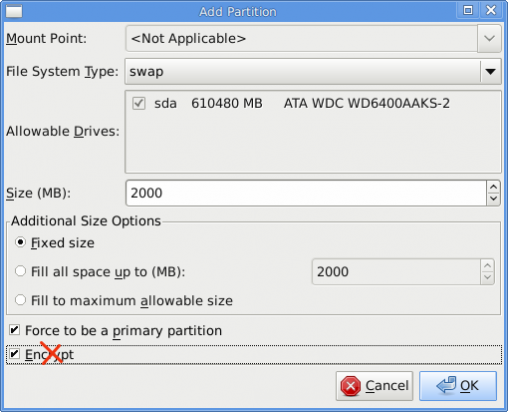 Note: It was necessary to create a separate partition for swap because the installation could not proceed without it. The image below gives you an idea why. If your machine has enough RAM, you might be able to do without swap. If you do, please come back here and share your experience with us.