So swap and /boot have been created. Select the free space to create the last partition.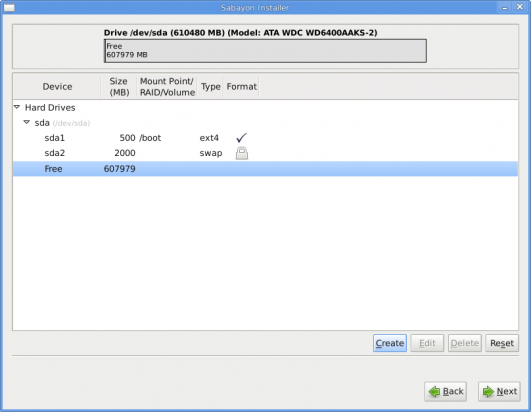 Again, the default option here is the right one. Create.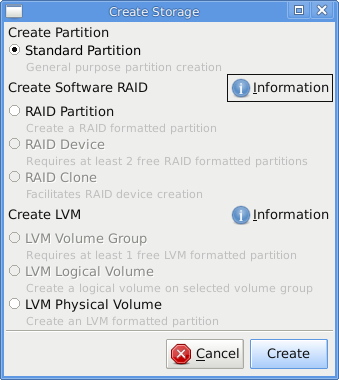 Since we are trying to create a btrfs system, the only option to select for File System Type is btrfs. Mount Point must be /, and click on the Fill to maximum allowable size radio button. Because encryption of a btrfs filesystem is not yet supported, ignore the encrypt option. OK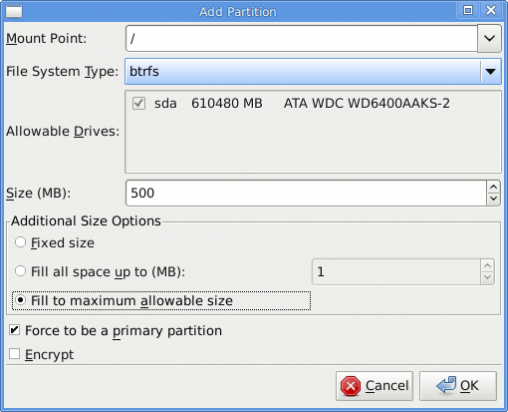 All the partition have been created. Click Next to continue with the rest of the installation, which should be completed in less than 10 minutes.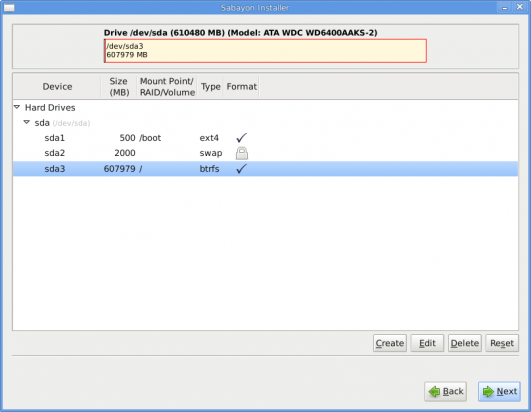 After installation, reboot into your newly installed Sabayon-powered machine and start exploring the features of btrfs. For basic administrative tasks, the Disk Utility is available. The image below shows what management options this graphical disk management utility makes available. Not very much, but to get a general view of your disk partitions, it's good enough.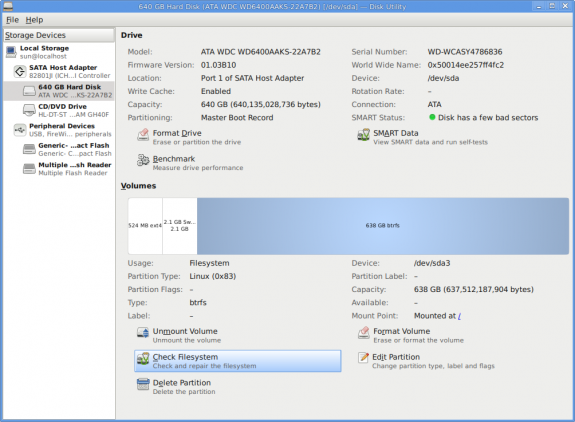 A future article will delve into how to manage btrfs using several command line tools. To be notified when the article is published, subscribe to this site via RSS or email. Thanks for reading.