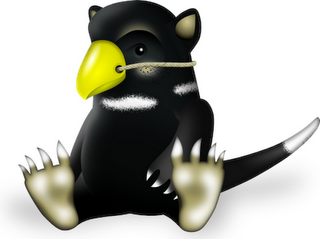 Linus Torvalds (you know him, right?) has this post on his blog:
So 2.6.29 isn't quite out yet, but I've merged the new Tuz logo, so now my laptop boots up with two of these guys showing. See an earlier post about the plush version of this that I got while in Hobart for LCA 2009.
I hope that this will be a one-time logo, only for kernel 2.6.29. I hope Linus is not changing the Linux mascot (logo, whatever!) from the lovely and graceful Penguin to the Tasmanian Devil. Do you really want to make an endangered animal the face of a vibrant and thriving product? One that has taken all the shots fired by those (Microsoft, et al.) intent on killing it. Think about this for a minute. Look (below) at the image of Tux, the one we are used to, then look (above) at Tuz, the I-hope-it-not-the-new-logo, then tell me which you'd rather have as the Linux logo.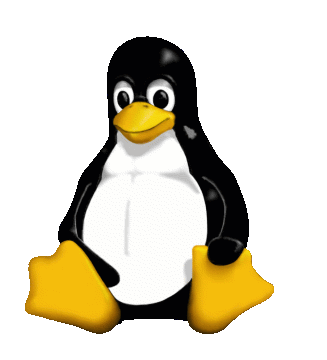 If anything, Tuz should be the new logo of Microsoft and friends. Those sharp claws will just about match their attitude.