In 2017, Apple revealed one astonishing statistic about its line of Mac computers. The Cupertino, California-based company confirmed that Windows 10 is four times more popular than the Mac and that there are almost 100 million Mac users around the world.
The Mac family includes a variety of computer products. For example, there is the line of MacBook laptop computers as well as the Mac desktops, and then there are the Mac Minis which are essentially Apple's version of a PC desktop tower. They are much smaller and much more portable than the average desktop, however.
It is a well-known fact that Mac products are far more expensive than the average Windows PC. For starters, the build quality is generally a lot better and the polished metal of a MacBook Air is just one reason why that laptop commands a much larger price tag than a Windows laptop with a plastic top – although Windows laptops have higher-end build options too. The fact that Apple's Macs combine power, sleek design, and functionality (e.g they are packed full of useful productivity and work-related features that would cost extra on a Windows PC) also make them appeal to a much different target market than the Windows PC.
However, these are not the only reasons. The Windows PC also appeals to gamers and people who enjoy playing games with the best graphics seems to be a market that has thus far eluded the Mac maker. But that could be about to change – and this could very well set the wheels in motion for more non-Wine gaming action to come to Linux, too. Being able to fire up mainstream games on KDE, Gnome, Cinammon or even LXQt has long been a Linux lover's dream, so how can the more inclusive gaming trend help achieve it? 
Can Apple make the Mac a gaming force?:
Things could be set to change significantly, and people may actually be given a good reason to call themselves a "Mac gamer." At the WWDC (Worldwide Developers Conference) event that took place in summer 2017, Apple announced the Metal 2 graphics API. This technology will offer several gaming-specific improvements, including support for the Steam VR SDK as well as the Unity and Unreal Engine game development tools. Many critics and technology experts saw this as a statement of intent, suggesting that Apple has big plans to appeal to virtual reality gamers and all gamers in general in the future. The new graphics API would certainly make it easier for developers to build their games for Mac, requiring a lot less effort on their part, thus making Mac versions of their games far more worth their while.
Moreover, developers are steadily bringing their games to Macs. At the moment, there are plenty of gaming portals that allow players to play games through Safari too. For example, although Mac users have not had much choice of online casino games and slots in the past, brands in the online casino industry are now making products that work for Mac computers as well as Linux distributions, like Ubuntu and Fedora. 
For these purposes, they use the Safari browser (thus avoiding some Mac hardware limitations), allowing players to play their games easily, often without the need for downloading software or addons, in the case of HTML5 games. This would also work for devices running Ubuntu, Red Hat and more, meaning that developers would not have to create games for Linux specifically. "Social" and casual games on Facebook are compatible with Safari on Mac and some of the most popular games of the last few years, with Agar.io, Cut The Rope, and Candy Crush Soda are all compatible too.
Why don't people play games on Mac?:
However, to truly understand where the future of gaming on an Apple Mac is heading, you have to understand why gamers have avoided the Apple Mac as a gaming device in the first place. And there are several key factors for this.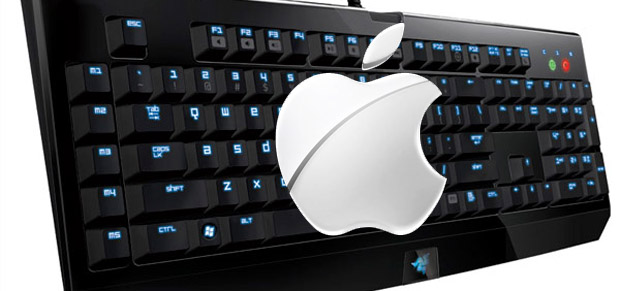 First and foremost, there's the fact that there are plenty of games that just aren't available on Macs but are available on a Windows PC. The difference between a Mac and a PC isn't just in the name – the two run different operating systems (Apple Macs run the MacOS while Windows PCs run Windows). Macs and Windows PCs in the 2000s and the 1990s also used fundamentally different processing architecture. Moreover, Macs used OpenGL API for graphics while Windows used Microsoft's Direct3D, the latter of which seemed to be better suited to creating games with better graphics.
Mac computers are built on Linux architecture, and it's not unusual to include Linux distros and environments in discussions about expanding software and gaming offerings mainly available on Windows PCs. Yes, the two are not binary compatible but they do face the same problems when it comes to the availability of ports; Linux ports, like Mac ports, are often thought of as secondary to creating the main, Windows PC compatible version.
This has had a knock-on effect on how game developers created their games and thus, how the games industry has grown to think about (or rather has failed to consider) the Apple Mac as a player in the gaming space. Because of the differing technology in a Mac and a Windows PC, releasing or porting a game on PC may require significant tinkering by a game developer, and that extra time just may not be worth it. 
Many developers ask the question: Why should I prioritize a Mac release of my game when over 10 times as many people may be available to play the game if I release it on Windows PC first? This is why even some of the biggest games are only released on Mac several months after they are initially released on Windows PC, the long-awaited Mac release of Mafia 3 is just one prime example of this. This is also why users are so eager to know how to get Windows games running on other operating systems – they could be waiting months or years for official ports.
As mentioned, the price tag of the Apple Mac is significantly higher than that of a Windows PC, and this has also made playing games on the system less accessible. PC gaming is known for its big deals and cheap games (the seasonal sales hosted by gaming platform Steam are especially notable) and this just doesn't mesh well with the expensive cost of a Mac. Apple also markets its computers to an entirely different audience, understanding that cash-flushed professionals are more likely to purchase a Mac than a cash-strapped gamer who's balling on a budget.
Admittedly, the situation for non-Windows PC gamers is still far from perfect and there are significant hurdles that Apple will need to overcome in order to establish its computers as a gaming force to be reckoned with. But the company is clearly making a concerted effort to appeal to game developers and the people who love to play games. Slowly but surely, Apple will be able to make Mac a more significant competitor in the gaming space than it ever has before, and such a development will be important for Linux gaming too. To those hoping to play the latest and great games on MacOS, Ubuntu or even Mint; watch this space.