At the default boot menu option, press the Tab key to edit the Anaconda options.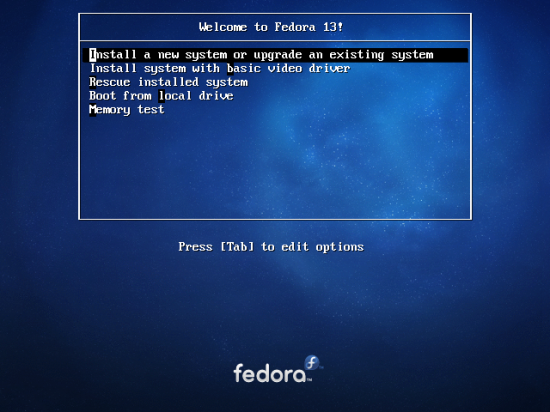 The default Anaconda options are shown below. Press the Space bar and type btrfs.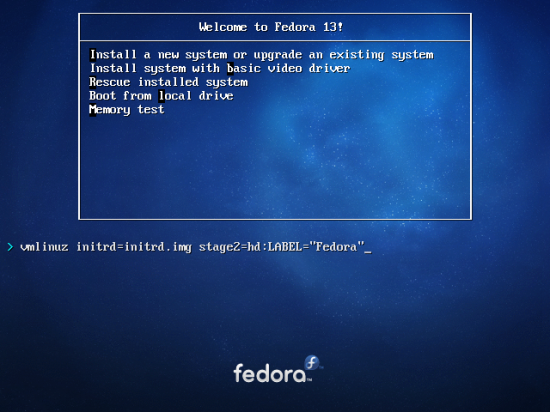 This shows the btrfs option appended to Anaconda's options. Enter to continue.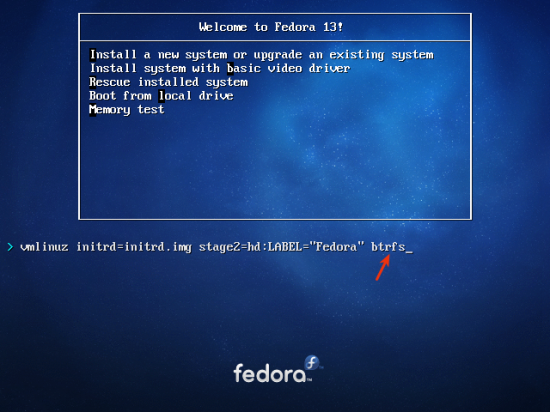 Your choice here. Do you wnat to check the installation media for errors or do you want to skip checking? Whatever option you choose, Enter to continue with the installation.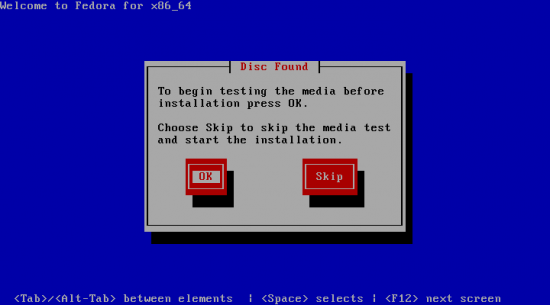 There you have it. Very simple. With btrfs passed to Anaconda, btrfs will be available as an option in the File System Type menu. An upcoming article will provide a step by step guide on how to perform the complete installation of Fedora 13 on a btrfs root filesystem. To receive the article automatically in your Feed Reader or inbox, subscribe to this site via RSS or email.
Update: Promised article has been published – Fedora 13 btrfs installation guide.