This screen shot shows the components that I think most users would want to install. Firefox and OpenOffice.org are definitely essential. So is K3B. Next.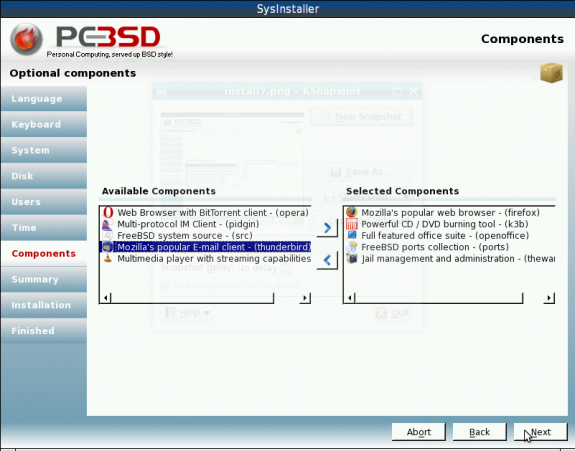 The installer gives you the opportunity to review your settings. Review and go back and make any necessary changes. Next.

The installation is now in progress. kick back, relax, and wait. The installation should be complete in less than 30 minutes,

This is the final installation page, after the whole process has been completed. You may now reboot into PC-BSD 8. Finish.