Pardus 2009.1 is the latest release of the desktop-oriented, Linux distribution from Onur Küçük and his crew in Turkey. It is one of those distros that does not automatically configure your Internet connection. You are expected to configure it from Kaptan, the Pardus system modifier, or from the network manager applet.. This tutorial gives a step by step guide of how to configure a wired network interface on an installation of Pardus 2009.1.
The steps would be just about the same if you were setting up a wireless connection profile. To begin, right-click on the network manager applet on the panel and select "Open Network Manager."

The default Network Manager setting on Pardus. No profiles are active, that is, no network interface, wired or wireless, is active. Click on the "Create Profile" dropdown and select the network interface you want to configure.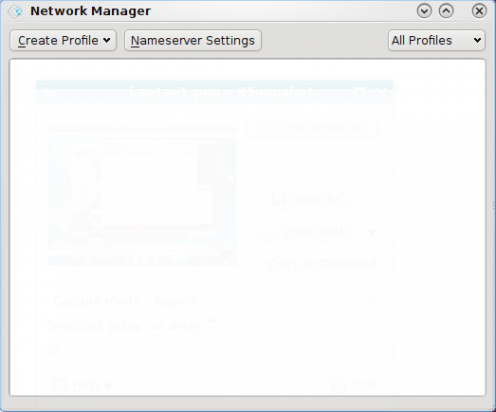 Once interface is selected, give the profile a name. For this example, my profile's name is "Wired." Under the "Network Settings" section, leave the selection at "Use DHCP." Under Name Servers, select "Automatic." Click "Apply."

Before the system creates the profile, you will be required to authenticate. Authentication as the default user.

Now the profile is created, but the interface is not connected yet. Click on the check box next to the newly created profile to connect to the network

What you see when your profile is connected. Now you can surf the Web.
[warning]Out of the box, the firewall is not enabled. Better to enable the firewall before you start surfing the Web.[/warning]