3D Desktop: While I was not able to log into a fresh installation of Free, One presented a few disappointments of its own. On Mandriva One 2010, the last stable release before Mandriva One 2010 Spring, configuring CompizFusion, the 3D compositing window manager, was not a problem and it worked like a charm (logging out and the back in was not required). On Mandriva One 2010 Spring, however, configuring CompizFusion required logging out and then back in. Even then, CompizFusion did not work.
DVD Video Playback: Totem is the default video player on the GNOME version of Mandriva (Totem is actually the default video player of the GNOME desktop environment). On Mandriva One 2010 Spring, the plugins that Totem requires to play DVD video are not installed. It makes me wonder why the good folks at Mandriva went to all this trouble to give us a desktop distribution and not did not bother to take the extra step to make the very basic tasks work out of the box. Rather than search for the required plugins, or try to figure out how to play DVD video with Totem, I just installed VLC, which is in the repository. Once installed VLC worked. It always has. Why not make VLC the default video player?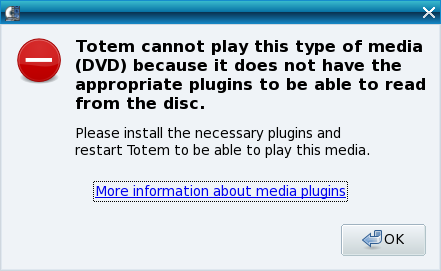 Printing and Printer Configuration: Some of the best Linux distributions will automatically detect and configure a connected printer. I am so used to it that it surprises me whenever I come across one that does not. Pardus will auto-detect and configure a connected printer. Ditto for Mint, Ubuntu and Mandriva 2010. So I was truly surprised when Mandriva 2010 Spring did not auto-detect and configure my HP Deskjet F4280 All-in-One. And that is because CUPS (Common Unix Printing System), the print server, was not installed by default. Also, system-config-printer, the printer administration tool, was not installed out of the box. I know it only takes about a couple of minutes to install these packages, but the question is, again, why? Why were these packages installed and running out of the box on Mandriva 2010, but not on Mandriva 2010 Spring? Is that a sign of progress?
Ok, enough of the negative side of Mandriva, let's see some of the better features.
The Mandriva Free Installer: Which is the same as the Mandriva Powerpack installer, shows some of the better aspects of Mandriva. While the lack of a back button can be annoying on Mandriva One, the Free installer partially eases the pain that the absence of a back button can cause by giving you the opportunity to make changes before package installation begins. It does nothing to address the lack of a back button during the partitioning stage, but it helps greatly with the other areas. You can change the security level, mess with the firewall configuration (enabled by default), modify user account information, etc, etc.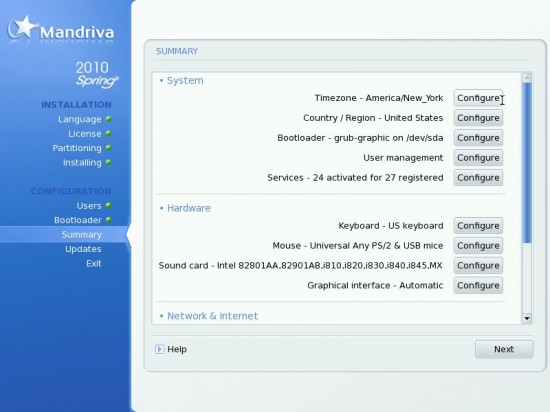 Package Selection: Another neat feature of Free's installer is the option to select individual packages for installation. This is not available on the One installer, and it is better than the feeble attempt at package selection on the Sabayon installer.

Update Notification: I have already written about Mandriva's update notification tool. It is so much better than the notification utility of most other distributions that have been reviewed on this site. Definitely much better than Sabayon's update notifier, and puts PCLinuxOS's to shame.
Audio CD Playback: Though the default DVD video player on the GNOME version of Mandriva One 2010 Spring failed in its responsibilities, Rhythmbox, the default audio CD player worked as expected.
Mandriva Control Center: This is the administrative hub of any Mandriva installation – One, Free, or Powerpack. It is one reason why I like Mandriva. New users and experienced hands will find it a joy to use.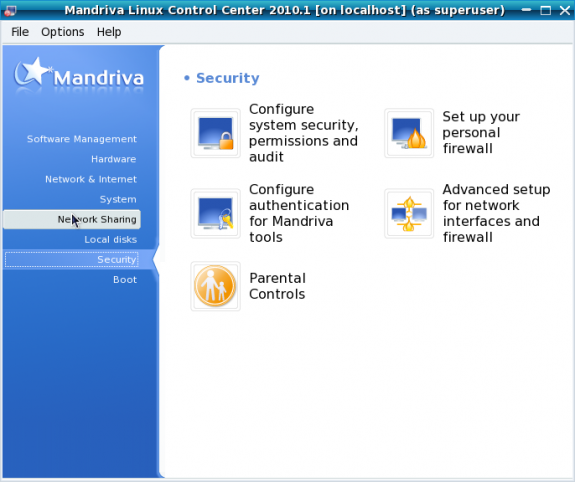 Final Thoughts and Recommendations: Aside from improved hardware and other enhancements in the latest kernel (2.6.33) that powers Mandriva 2010 Spring, I do not see any major improvements over Mandriva 2010. In some respects, I think that Mandriva 2010 is better. And that is really sad.
Under normal circumstances, I will recommend Mandriva Free instead of Mandriva One, but given the fact that I could not even get Free to work, I am definitely not recommending it to anybody, especially new users. If you are considering Mandriva, I will suggest that you give Mandriva One a shot. The installer does not have all the features of Free's, but at least it works.
Resources: Installation images for all available versions of Mandriva can be found here.