Upgrading Mandriva Free should involve the same steps as with the Mandriva One upgrade. In this case, however, a couple of issues arose. The first one is shown in the image below. Because I had installed the system using a custom LVM partitioning scheme and assigned just enough disk space to the logical volumes to get the system up and running, the /var logical volume, needed to be resized. The arrows indicate the unused pace left on /var, and the space needed for the upgrade to proceed. This is when one of the benefits of LVM comes in to play: The ability to resize a logical volume.
Because ext4, the default file system on most Linux distributions, supports online resizing, the logical volume could be resized without first having to unmount it.


This is just to show, from a shell terminal, how much space is available on all the partitions and logical volumes. Aside from having to resize /var, it looks like there is also going to be a problem with /boot, a non-LVM partition.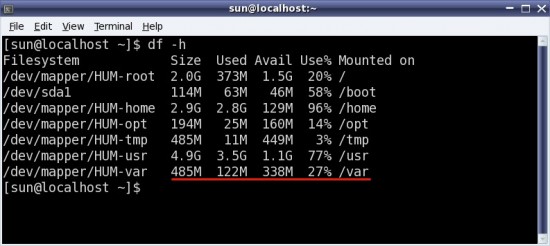 Resizing a logical volume can be done from a shell terminal by using one of the lv commands, or by using Mandriva's graphical disk management tool. It is easy either way. For this tutorial, I have opted to show how /var was resized using the graphical disk management tool, which is accessible from the Local disks section of the Mandriva Control Center (MCC).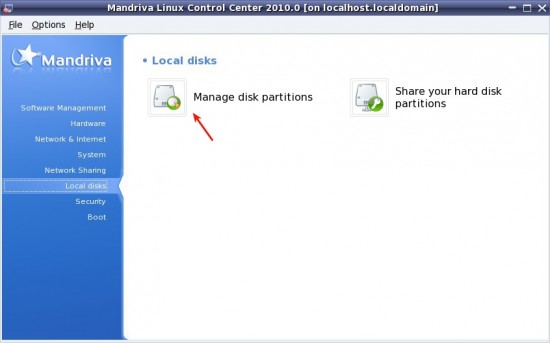 all I needed to do here was find the local volume for /var, and clicked on the Resize button.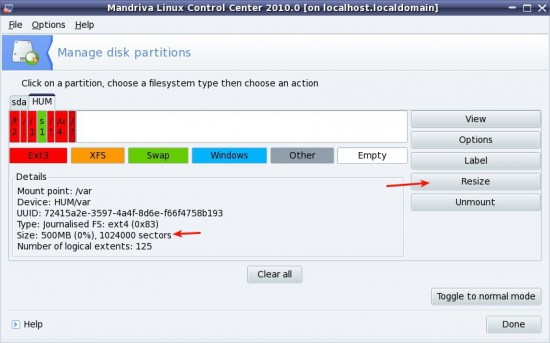 In this figure, the Maximum size indicates that I have more than 225 GB of free space available in the Volume Group. Since the system just told me that I need an additional 800 MB for /var, I resized it from 500 MB to 1500 MB. That should be more than enough. Ok.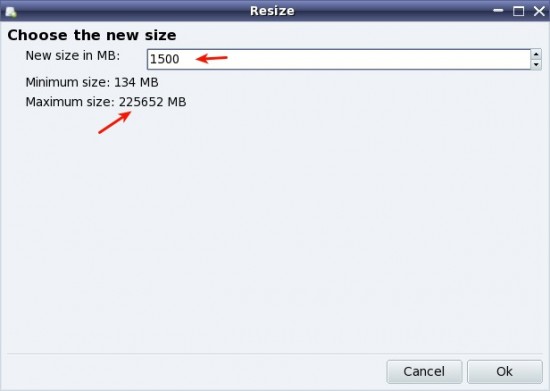 This shows that the resize was successful. Done and restarted the upgrade.