One of the most useful features of any operating system is an application or package update notifier, a simple utility which notifies you when there are package updates available for the system. Most Linux distributions have such a tool installed and running out of the box, and Mandriva is one of them.
On Mandriva 2010 Spring, the latest release, the updates notifier is configured to check for updates every three hours. While this seems ok, you do not have to accept the default. You can modify it so that it checks for updates less frequently. For those new to Linux and to Mandriva, this simple tutorial shows how to make the modification.
If yo do not mind the default configuration, then you don't have to bother with this tutorial. Browse around this site, or spend some time here. Personally, I think checking for updates every three hours is excessive. Once or twice or thrice a day should be more than enough.
To start, launch the Mandriva Control Center (MCC) by clicking on its icon in the top panel. Then click on the Configure updates frequency (indicated by the arrow).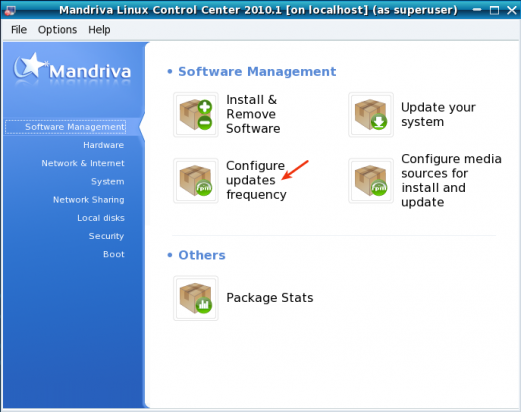 The window that comes up next will be the one shown in the image below. You can see that Update frequency (hours) is set to 3. To change it, just use the slider.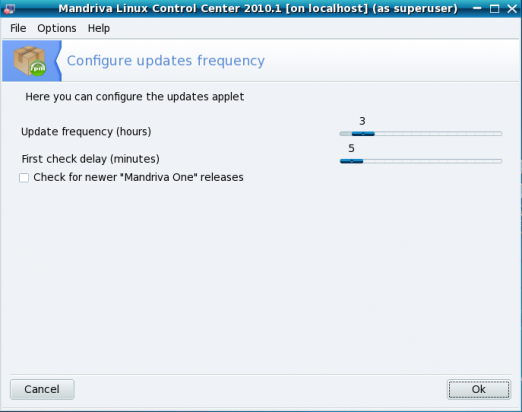 On my test system, I have modified the system to check for updates once a day. I think that's reasonable. If you are not comfortable with update checking once every 24 hours, three times a day – the slider at 8 – should be more than enough.