The first LV we are creating here is for swap. A size of 1 GB to 2 GB should be enough. The beauty of LVM is that the size of the LVs can be resized if and when the need arises. The rule of thumb when creating LVs is to allocate the minimum size needed to install the system. Make the selection as shown and click Ok. Repeat this step to create the other LVs.
Note that because we are creating LVs from an encrypted PV, it is not necessary to encrypt the LVs. It won't break anything if you do, but it's overkill. So ignore the Encrypt partition option.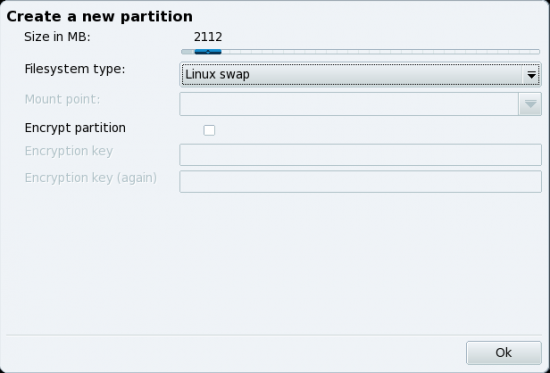 Just to show the step for creating the LV for root. As a guidance for size allocation, a default installation of Mandriva (One) 2010 uses less than 2.5 GB of disk space allocated to /. So anything more than that should be enough. Ok.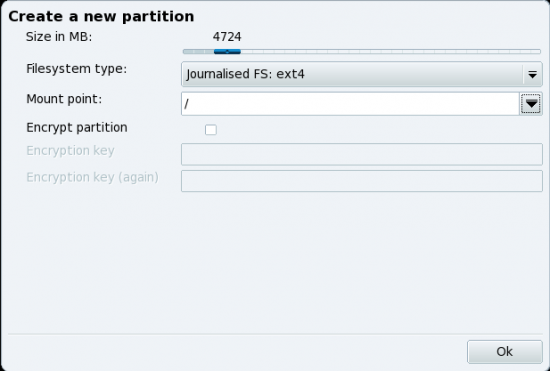 How the LV for /home is created. Assign any size to it, but do not allocate all the remaining disk space. For a typical desktop installation, 3 GB to 5 GB should be enough Ok.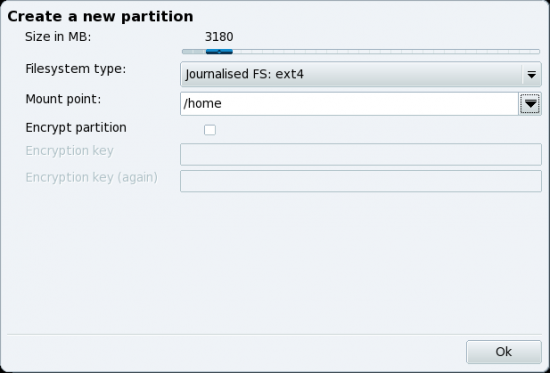 Now that all the LVs we want have been created, click on Done.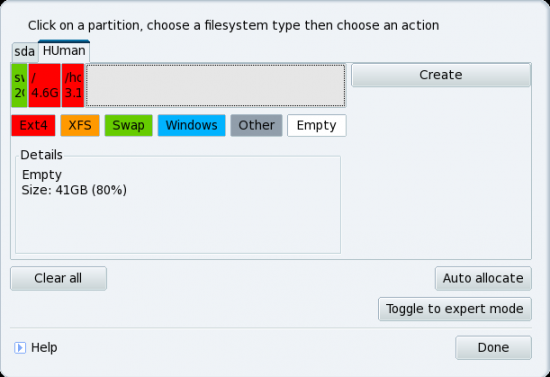 You may Skip this step or just click Next to have the installer remove unused hardware and localization packages.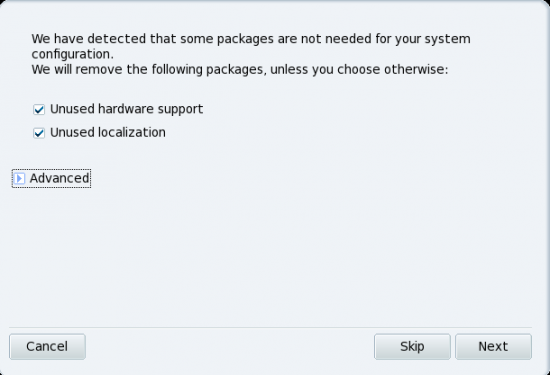 After all the unused packages have been removed, assuming you clicked Next in the previous step, the next step is to configure the boot loader. Mandriva's installer gives you a choice of two boot loaders – GRUB (GRand Unified Bootloader) and LILO (LInux LOader). If you choose to use GRUB, you may choose GRUB with graphical menu, the default, or GRUB with text menu. You may also choose to specify a password to protect the boot loader. Aside from encrypting a hard disk, password-protecting the boot loader is another step you may use to boost the physical security rating of your computer. Password-protecting the boot loader is possible only if you choose GRUB with text menu or LILO.
If there is a tool that you can use to improve the security of your computer, I always like to use it, especially if there is no real downside to it. Think about this and click Next when you are satisfied with your choices.