Linux Mint 8 (aka Helena) is the latest version of the popular, desktop-oriented distribution. It is based on Ubuntu 9.10, and like Ubuntu, it comes with ufw, the uncomplicated firewall, running out of the box (actually, on Mint 8, it is not enabled). Ufw presents a user-friendly command line syntax for managing IPTables/Netfilter. However, a graphical interface presents an even more user-friendly environment than ufw's command line interface.
Luckily, Linux Mint 8 comes with Gufw, the graphical management interface to ufw, preinstalled. In the menu tree, Gufw is located under Administration > Firewall configuration. The first thing you'll notice after you launch the application is that it is not enabled.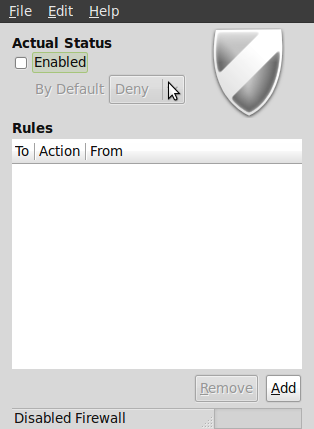 Obviously, the first step to configuring it is to enable it. The default setting of ufw, and therefore of Gufw, is to deny all incoming connections to the system, while allow all outgoing connections. In essence, most users will not need to do anything else.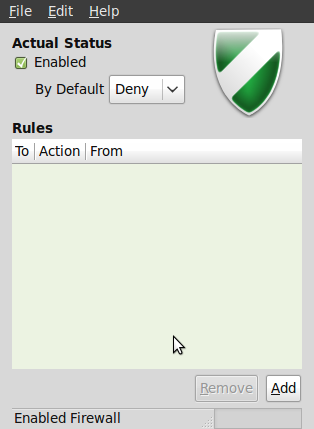 However, if you need to allow specific applications to access services on your PC, then you will have to punch holes in the firewall.. If you have configured Gufw on Ubuntu, you can do it on Linux Mint 8. It's the same application. Since there is already a published tutorial on how to configure Gufw on Ubunut 9.10, you may refer to that post if you need help configuring Gufw on Linux Mint 8.