Extras: The numlock utility is not installed on Ubuntu. You may install it by typing sudo apt-get install numlockx from a shell terminal, or by using Synaptic (search for 'numlockx'). On Mandriva One, numlock is running out of the box. By the way, numlock enables the keyboard's Numeric Lock (Num Lock) during X11 session initialization.
The Edge: Wanna guess?
Final Verdict: Linux and BSD followers tend to regard critics and critical reviews of their favorite distro with disdain. I used to be like that, too. Now, I'm just looking for a distro that works, that perfect distro. In a review of this sort, it is difficult to cover every facet, and I'm sure I've left one or two features out. But I think if you've read at least seventy five percent of what I've written here (escusing the bad grammar and all the other crimes I've commited against written English ;)) you'd have a pretty good idea which distro is worth installing on your PC.
Download Links:
Download Ubuntu Live CD 9.10. Download Mandriva One 2010.
Let me sign off with screenshots from the distros reviewed (Clicking on the images will take you to Screenshot Central).
Ubuntu Desktop with Cairo-Dock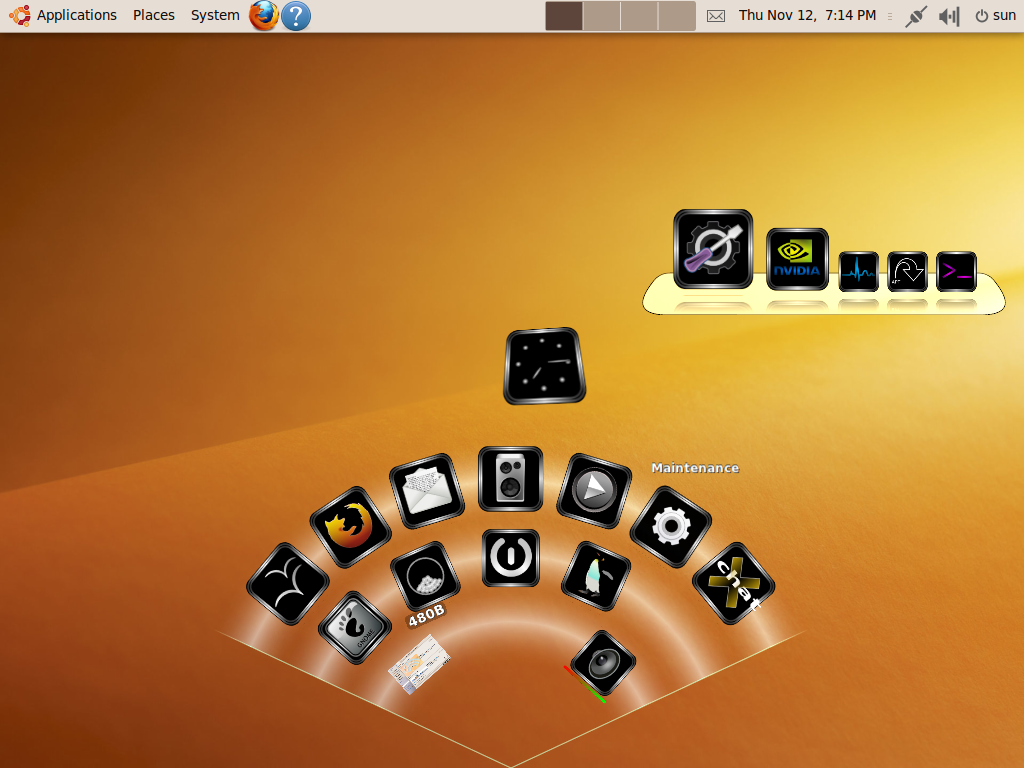 Mandriva desktop