Mandriva Linux One (One) and Mandriva Linux Free (Free) are two of the three Linux desktop editions published by Mandriva, a worldwide Linux provider. Whereas Free and One are free, the third one, Mandriva Linux Powerpack is a commercial edition, which you can purchase for 59 EUR or about 88.00 USD. Unless you are willing to pay for the Powerpack edition, you are obviously going to be choosing between One and Free.
So which one should you download and install on your PC? One or Free?

Note: This post applies to the Free and One editions of Mandriva Linux 2010.
Mandriva One is a Live CD edition, which allows you to take it for a spin, and if you like it, install it on your PC. It contains both Free and non-Free applications, and it's only supported on 32-bit platforms. There are separate CDs for the KDE and GNOME editions
Mandriva One installation screen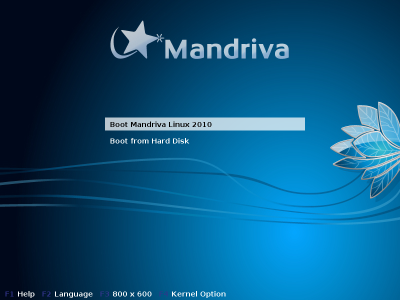 Mandriva Free is a non-Live DVD edition that does not contain non-Free software (contains only Free Software). It is supported on both 32-bit and 64-bit platforms.
Mandriva Free installation screen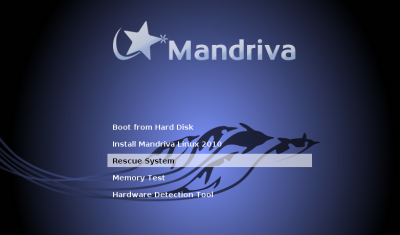 Because One contains both free and non-free applications, it is fully functional out of the box. Free on the other hand only ships with Free Software. While this satisfies Free Software purists, installing Mandriva Free means that you will not be able to, for example, to view flash or other multimedia content in your browser, or play encrypted DVD videos – out of the box. However, Mandriva makes it very easy to install any non-Free or proprietary applications that you need on Free.
The installers for One and Free have support for disk encryption (why is this important?), LVM, and soft-RAID, same features supported on the Powerpack edition.
Whether you choose One or Free, you get a very well designed desktop operating system. Mandriva (One, Free, or Powerpack) sports one of the best graphical firewall applications. Aside from the firewall, there are graphical applications for performing just about any administrative task in the Mandriva Control Center.
So, have I made it easy (or easier) for you to choose between Mandriva One and Mandriva Free? No? Ok, choose Free if you want to install on a 64-bit PC. Choose One if you want to try Mandriva before installing it on your PC, and you have a 32-bit PC. Keep in mind that because Free does not contain proprietary codecs, that you will have to spend about 45 minutes of your time installing applications just to make Free rock like Powerpack.
So go ahead. download One (32-bit only), or download Free (32- and 64-bit), and enjoy a very stable and secure desktop operating system.