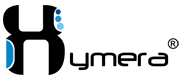 The network manager application that comes pre-installed on Hymera Open, a Debian-based, desktop-oriented GNU/Linux operating system, is Wicd. While Wicd is a decent network manager application, I find that NetworkManager, the other network manager application, has better features for the power user. For example, NetworkManager has "pluggable support for VPN software". And there are VPN plugins for Cisco VPN devices (vpnc), for openVPN (openvpn), and also for Point-to-Point Tunneling Protocol (PPTP). NetworkManager also has support for setting up mobile broadband and DSL connections. Currently, Wicd lacks those features.

The core packages to install are network-manager and network-manager-gnome. If you would be setting up VPN connections, you may also want to install the following:
network-manager-openvpn – provides a VPN plugin for openVPN
network-manager-openvpn-gnome – provides the GNOME bits for NetworkManager's openVPN plugin
network-manager-vpnc – provides a VPN plugin for vpnc
network-manager-vpnc-gnome – provides the GNOME bits for NetworkManager's vpnc plugin
If you need to, you may also install network-manager-pptp, a PPTP plugin, and network-manager-pptp-gnome, which provides the GNOME bits for NetworkManager's PPTP plugin.
To begin installation, launch Synaptic from the menu (Hymera > System > Administration > Synaptic Package Manager). Search for "network manager", and select the packages you wish to install as shown in the screenshot below. Click the Apply button to install the packages.
Network Manager packages to install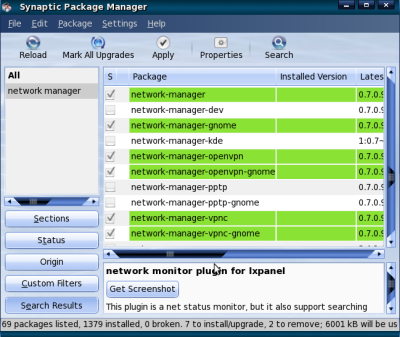 Note: Installing NetworkManager will automatically uninstall Wicd. this is unlike the setup on Sabayon 5, where both applications are installed by default, with NetworkManager the only active one.
After installation, the applet should be in the system tray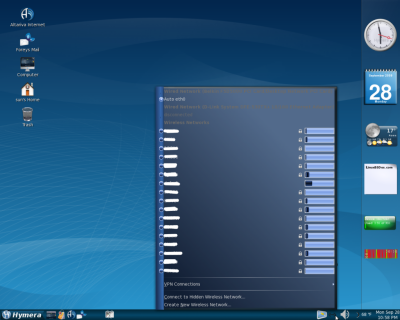 Main interface of NetworkManager showing support for setting up wired, wireless, mobile broadband, VPN, and DSL connections.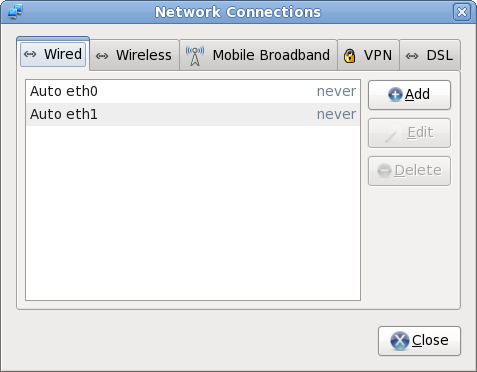 Wired connection configuration of NetworkManager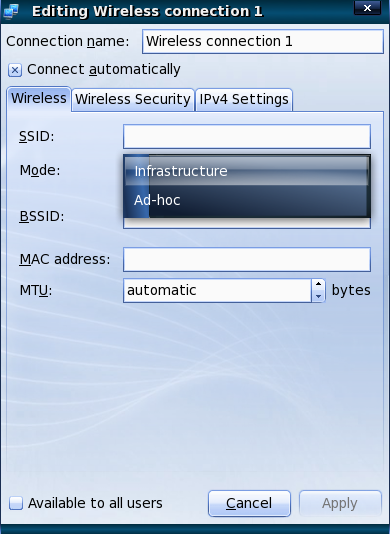 Wireless setup on NetworkManager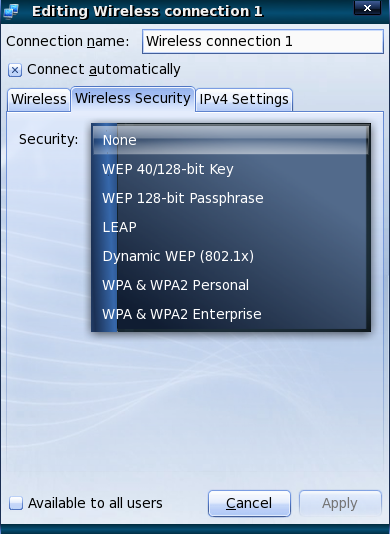 Mobile connection setup on NetworkManager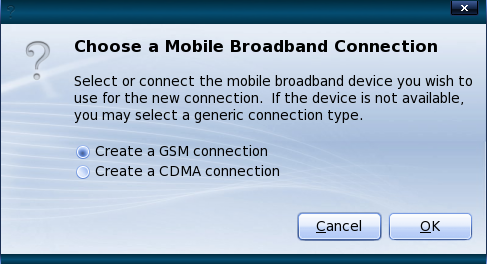 With the plugins installed, you can start the configuration of openVPN and Cisco VPN client connections from NetworkManager. If the PPTP plugin is installed, you can also configure PPTP connections.