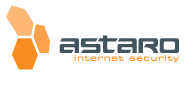 Astaro Security Gateway Home Edition, a free, Linux-based firewall-cum-router distribution, has just had its IP address limit bumped to fifty (50). Previously, users of Astaro Security Gateway HE were limited to using it to protect no more than ten (10), active networked devices. The IP address limit change was made known to license holders in an email message.

Here's the full text of the email:
Dear Astaro User,

As a current or past holder of an Astaro Home User License key, we are writing to let you know that we have made changes to the Free Astaro Home Use license. We have just increased the capacity of this license from 10 IP addresses to now protect up to 50. The new home-use key retains all of what Astaro Security Gateway offers, including our Web Filtering, Mail Filtering, and Network Security features.

To get your larger Astaro Home Use key, just login to http://my.astaro.com and re-download the license, then apply it via the Licensing section of the Astaro WebAdmin. If the old home use license was too small for your home network, then we would like to invite you back to see all the things we've added recently in addition to a large IP address allowance. Internet Connection Balancing, HTTPS filtering, and Real-Time Bandwidth monitoring are just some of the things you might find useful at home.

Enjoy the new capacity of your Astaro Home Use key.

Regards,

The Astaro Product Management Team
Astaro Security Gateway HE is one of the best Linux/BSD firewall and router distributions. A feature summary of Astaro and other firewall and router distributions listed on this site is available in this post.