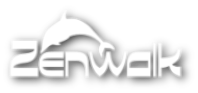 Zenwalk 6.2, the latest release of Zenwalk, ships with Firestarter, a graphical configuration tool for IPTables. IPTables is the enterprise-grade firewall application built into the Linux kernel. While IPtables is not the easiest application to configure from the command line, graphical frontends like Firestarter makes it reasonably easy for anyone to configure.

It is expected that all distros ship with a graphical IPTables frontend. It is also expected that the firewall be enabled and configured – out of the box. Since Zenwalk 6.2 ships with one, but left it disabled, this post provides a step-by-step guide on how to enable and configure Firestarter.
Note: Though written for Zenwalk 6.2, this tutorial may also be used to configure Firestarter on any other distro, that is, if the distro does not already have a graphical firewall tool installed.
This tutorial assumes that your PC is directly connected to your cable or DSL modem via a wired connection.
To launch Firestarter from the menu, go to Zenwalk menu > System > Firestarter. You'll be greeted by the Firestarter flash screen. From this screen, you can Quit (why?) or click Forward. I'm willing to bet that you'll click Forward.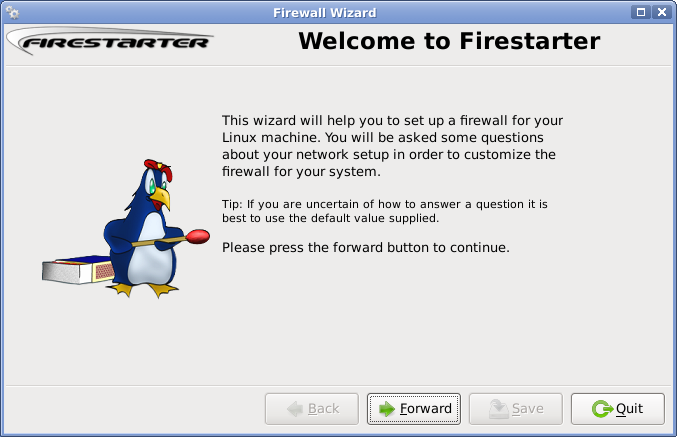 From the drop down box, select your network card. The test machine has two wired network cards (eth0 and eth1), and a wireless card. For the purpose of this tutorial, the PC is connected to a DSL modem via eth0, the first network card. Forward.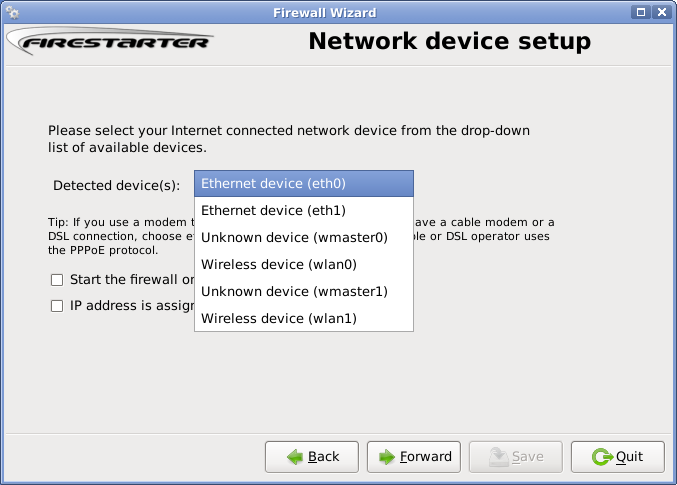 With the network card selected, make sure to tell Firestarter how your machine gets its IP address. In this case, the machine is dynamically assigned an IP address, using DHCP (Dynamic Host Configuration Protocol), by the DSL modem. Forward.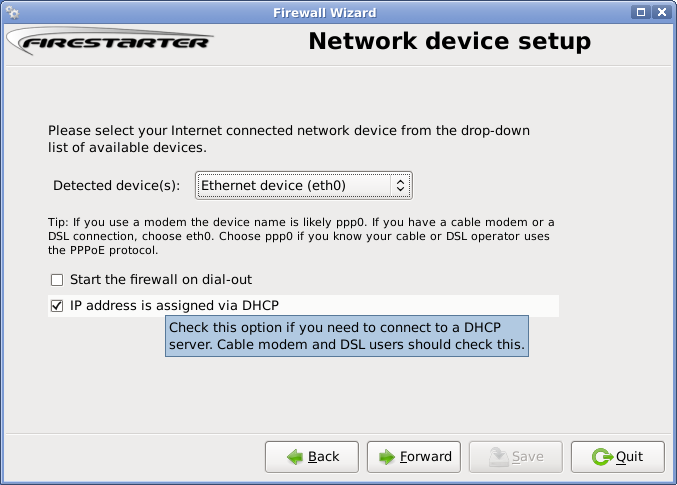 If your Zenwalk box is not going to share its Internet connection with other computers on your local network, you will want to leave this screen as is. Like the Zenwalk box used for this tutorial, the other computers in the network are also directly connected to the DSL modem. Forward.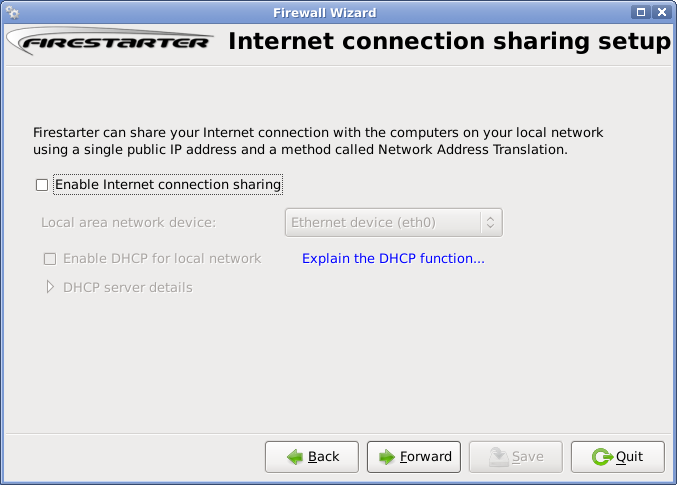 With the basic setup completed, click Save to start the firewall.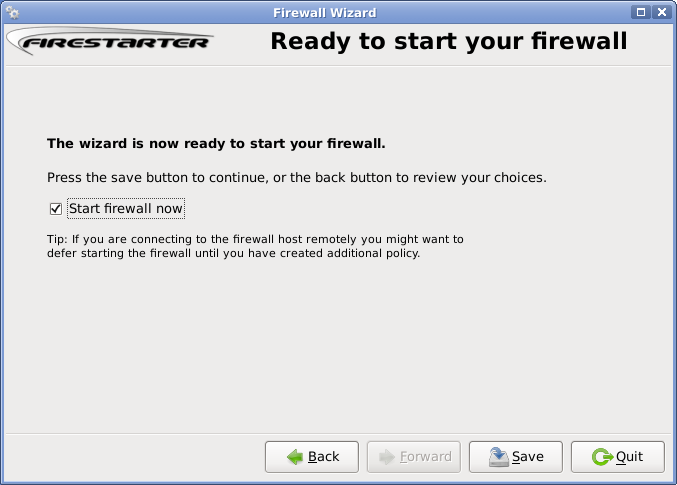 This is Firestarter's main window with the status indicating that it is active. Now that it's running, let's configure it further. To do that click on the preferences icon. That is the icon to the left of the locked key icon, just directly above the Status tab.