Here you type in the user's real name. OK.


The info requested here is optional. You may type in the requested info or leave it blank. The same applies to the next two screen – Work phone and Home phone (not shown in this tutorial). OK.


Enter the user's password. You'll be prompted to re-enter it. Always choose strong passwords. OK.


Here you are given the opportunity the review the user's info. Click Modify if you need to change anything, or Done if you are satisfied with your choices.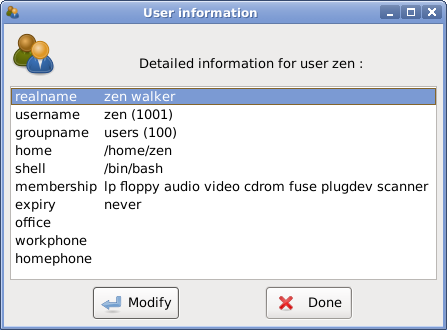 You are now back to the initial user management screen. Unless you want to create another user or perform additional user management tasks, click Exit.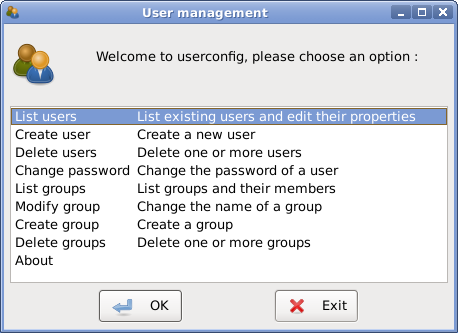 You may now test the newly created user account by logging out and logging back in using the new username.