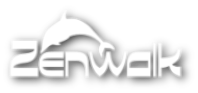 User management is a very basic administrative task on any operating system. Performing that task on Linux is just as simple as on any other OS. Experienced users already know how to do this, but if you are a new convert to Linux, and are using Zenwalk 6.2, the latest edition of Zenwalk, this tutorial provides a step-by-step guide on how to add a user on a running system.

Unless you have granted user management rights to a regular user, adding a user on Zenwalk requires root privileges (Zenwalk uses the root account for access to performing admin tasks on the system). You can access the user management application from the Control Panel, itself accessible from Zenwalk menu > Settings > Control Panel. On the control panel, click on the User Profiles icon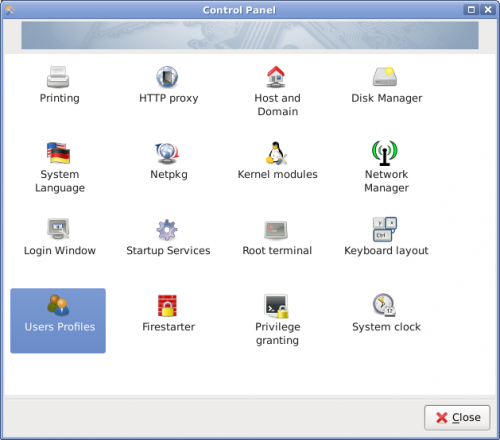 On the User Management screen, select Create user and click OK.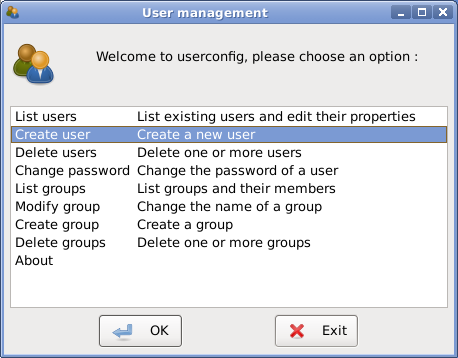 Type in the username. The username is the name that the user will use to log into the system.


By default, the user belongs to the users group. No need to change anything here.


By default, the user's home directory is /home/< username >. Again, no need to change anything here.


Aside from the users default group, the user also belong to certain system groups. Membership in these additional groups allows the user to perform certain tasks on the system. Unless you know what you are doing, don't change anything here.


Bash, Bourne Again Shell, is the default shell interpreter on Linux. And the path to bash is usually /bin/bash. OK.


Sometimes, you want to create a temporary account for a guest, or you are very security conscious and want to implement password aging. In such cases, you can set the password to expire. Select the desired password expiration date and click OK, or click on Never if you do not want to implement password aging.