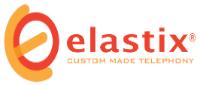 Elastix 1.4 Beta has been released and made available for download. Elastix is a CentOS-based, IP-PBX "appliance software that integrates the best tools available for Asterisk-based PBXs into a single, easy-to-use interface".

According to the release notes, some of the changes in this beta release are:
Kernel update to CentOS 5.2 version (2.6.18-92.1.17.el5)
Free PBX updated to 2.5.1
New text to speech module
Hardware detector supports for misdn
Misdn updated to 1.1.8
New avantfax module in extra repositories
Web Interface for voice mail administration
Dialer now supports sip trunks
<!-smartads->
You may download the 1.4 iso image for testing purposes here.