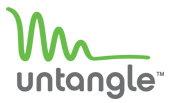 The Untangle Network Gateway is a network security distro based on Debian GNU Linux. It is intended to be run from a hard drive, with application packages installed only if the function(s) enabled by any package is/are needed.

Origin – Home Page: USA – Untangle Network Gateway
Price: Most of Untangle Network Gateway's applications are free and Open Source, but some features, the "Pro Packages," are fee-based or paid apps. The free packages are governed by the terms of the GNU GPLv2.
Comments: Untangle Network Gateway is based on Debian GNU Linux, and uses a pre-5.0 Debian graphical installer, the only distro in the firewall and router category to offer a graphical installer. Untangle's features are delivered via packages, free and non-free (paid).
By default, none of the packages – free or paid – are enabled or installed. A built-in setup wizard helps you determine what features you need to protect your network, and automatically downloads and installs the required packages. Untangle Network Gateway can be run in router or bridge mode.
The following are the free features (packages) provided by Untangle Network Gateway:
DHCP and DNS server
Anti-spyware, anti-spam, and anti-phishing
Virus blocker and Web content filtering
intrusion prevention (with about 2500 signatures, and automatic signature updates)
Firewall and VPN (OpenVPN)
Protocol control, and easy to use graphical monitoring with Untangle Reports
Automated email report delivery and report archiving from Untangle Reports
You may view the base features of Untangle Network Gateway as well as that of other distros in the firewall cum router category in the feature overview of Linux and BSD firewall and router distros.
Other than NuFW.Live, which is run from within a knoppix desktop, Untangle Network Gateway is the only firewall/router distro that can be managed via a desktop environment – GNUstep desktop.
Download: You may download iso images for Intel and Intel-compatible 32-bit platforms form here.
Tutorials/Tips: An excellent introductory video tutorial